It's a wrap
Grab your boozy box and sidle up for a drink!
With an enormous thank you and a warm welcome, we invite you to settle in and enjoy a lovely cocktail on us. While you undeniably deserve a drink, we encourage you to invite someone with whom to share this experience.
Through the years, Bobby and Sevrin have shared cocktails at some of the most important moments in their lives. When Bobby hired Sevrin for his first motion design job in Detroit, a smoky Laphroaig Manhattan sealed the deal. While on a surf trip in Mexico, It was a series of mezcal margaritas to celebrate Bobby's birthday– the night ended with passing that mezcal around the fire.
Glory to the cocktail! Welcome to our Boozy Box. The box requires you to supply the alcohol, ice, and barware, but everything else is there. Our cocktails range from a distinctive spin on the familiar, and some that are unique. Whichever you get, we are sure you will have fun making (and drinking) these fantastic craft cocktails.
You sent us your pics with the box, and we love it; keep 'em comin'!
Enjoy a tilt with a specially designed coaster, snap a mobile pic of you enjoying your well-earned happy hour refreshment on us. Have fun, get creative, and grab a cozy booth in the Boozy Box Lounge!
INSTRUCTIONS:
Pour yourself a glass and place it on the coaster provided
Shoot a picture or take a short (~:15) video of the glass on the coaster
Share to Instagram @thenewblank, Hashtag: #BoozyBox or EMAIL YOUR PICS HERE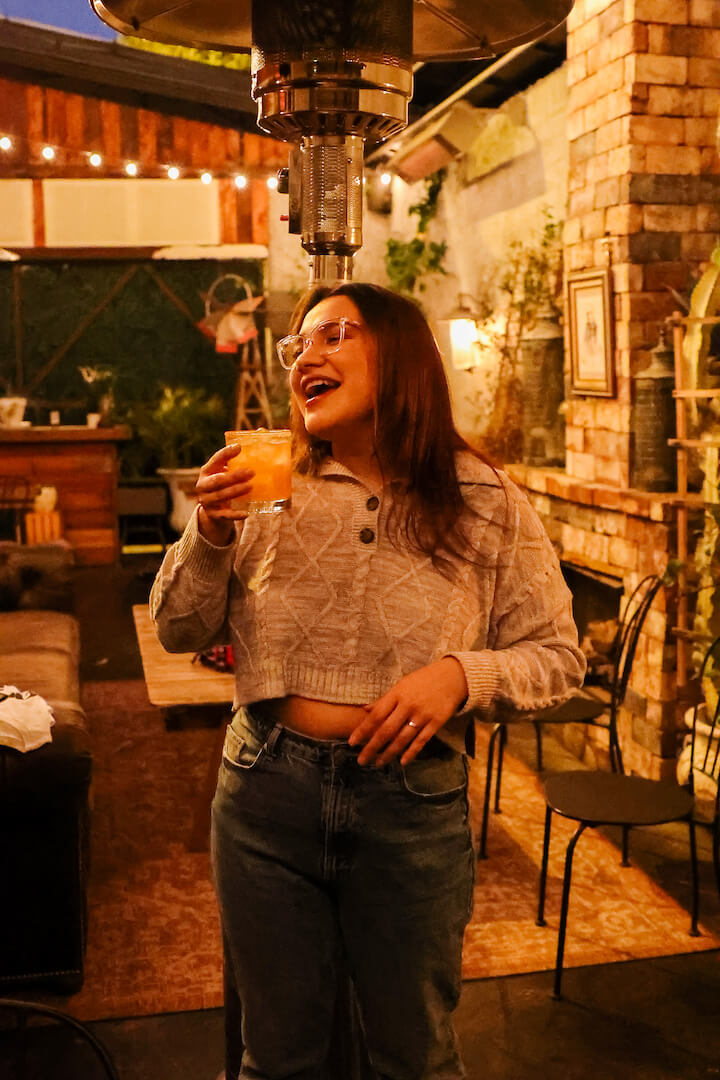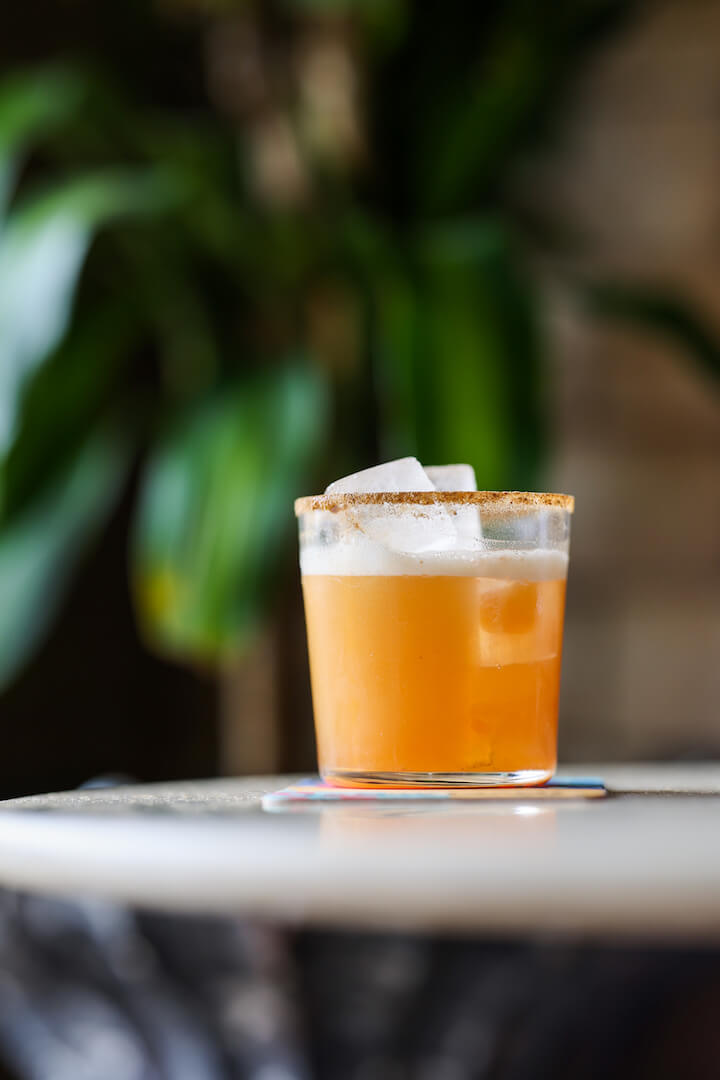 Tunes are always on tap here
Below are a few select playlists to enjoy whilst stirring, shaking, and of course, drinking.
Whats happening when we aren't boozing it up:
Shaker & Spoon is the secret sauce behind the TNB Boozy Box. We highly recommend you check them out and even subscribe to their monthly box (you won't be disappointed). Use the code: TNBFamily15 for 15% off any Make More Store purchases -or- 15% off your new month-to-month subscription!
Shaker & Spoon was founded in 2015 in Brooklyn by two designers with an overfilled liquor cabinet. They got tired of buying apricot brandy and cream sherry and not using them again, needing hard-to-find ingredients at 10 p.m., and trying that complicated cocktail recipe only to be disappointed once it didn't turn out well. Now, with their monthly cocktail club, you just pick up the bottle and they take care of the rest. So next time you want to impress your date, party with friends, or relax with Netflix while drinking the perfect old fashioned, they'll be there to give you the knowledge and confidence to go beyond pouring a glass of wine or opening a beer. With their help, you'll mix that drink perfectly—and always be the tastemaker in your circle.